Posted on
By Esmeralda Lambert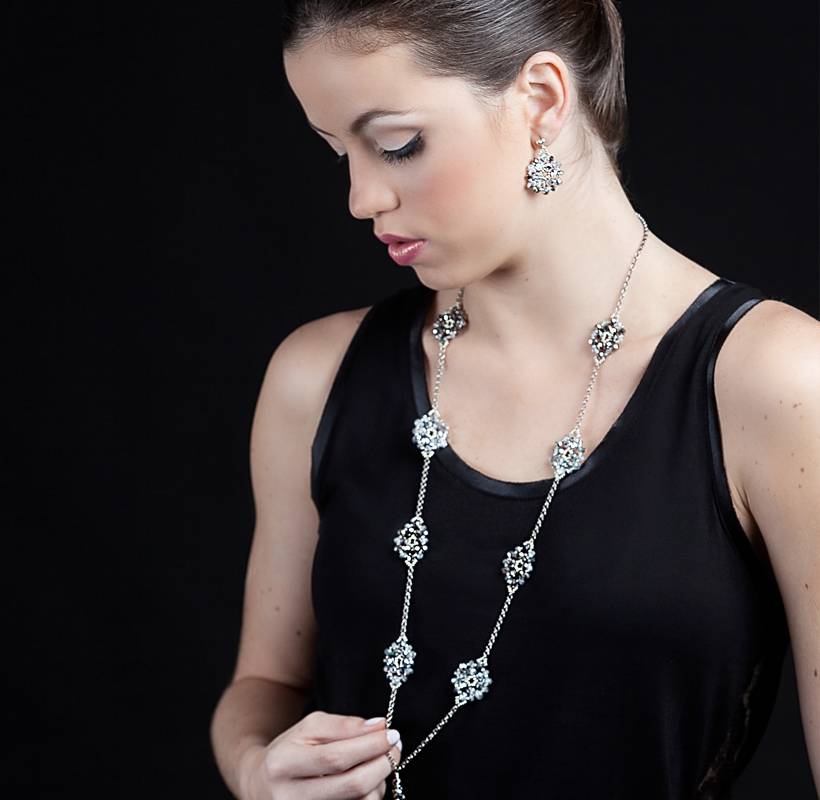 Designtrepreneurs never forget the story of their pieces. My signature line had focused on handwoven earrings first and then expanded into necklaces.
What I realized is that the patterns in the earrings were so popular and different that I thought why don't I incorporate multiple earrings into a long statement necklace. At this time i was also experimenting with longer over the head styles (as I got a lot of requests from women) and working with more metal chain to blend with the delicate woven beadwork.
I only made this particular necklace once, a true one of a kind, which Matt's coworker Ben bought for his lovely wife Shannon. Well today is Shannon's bday, so reminded me of this beautiful piece.